About me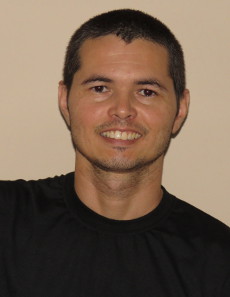 Hi! My name's Ricardo Filgueira.
I have a degree in Languages, a specialization course in Portuguese Language and in Distance Education. I have knowledge of webdesign, e-learning and language learning techniques. I'm also a Instructional Designer, I speak 4 languages and I've been teaching Portuguese since 2002.
I've always dreamt of knowing life outside Brazil. And that was getting stronger and stronger when I've started studying Languages.
So, in 2002 , after almost 4 years in college, I decided it was time to leave.
What a crazy thing! I sold almost everything I had (not that much!), borrowed some money and took a plane to… Geneva, Switzerland!
I went to my aunt's house and I should stay for 3 months, but I ended up staying for one year and a half!
During this time I learned things that any university could teach. Oh … and speaking of teaching, it was at that time that I had my first contact with "Portuguese for foreigners".
Things were going well in Switzerland, but I realized that I had to come back to Brazil to conclude my course and put all my efforts to become a skilled PFL (Portuguese as Foreign Language) teacher.
In 2013, as result of this dedication, I founded the portuguesdobrasil.com.br, to promote Portuguese and Brazilian culture to the world.
Currently, I have students on the five continents and I'm recognized as a reference in teaching Portuguese as a second language by the media.