Communicate In Portuguese With No Barriers
Whether you already have the basics or have never studied Portuguese, PORTUGUÊS FLUENTE helps you achieve fluency in the language by equipping you with three must-have skills:
Understanding spoken Portuguese with ease;

Mastering verb conjugation;
Acquiring the 3,000 most used words.
Understand Spoken Portuguese With Ease
The course provides a true immersion in spoken Portuguese with a strong emphasis on real-life communication. 
PORTUGUÊS FLUENTE is meticulously designed to mirror realistic conversations, capturing the natural flow of spoken Portuguese. This includes instruction on reductions, contractions, connected speech (watch video) and even different accents (watch video).
Using Comprehensible Input (watch video), the course progressively immerses you in the Portuguese language through a variety of listening sources, including videos, dialogs, audio summaries, and short stories.
The combination of realistic conversations with a variety of listening sources will enable you to communicate easily in practical situations, making your language skills immediately applicable and relevant to your real-world needs.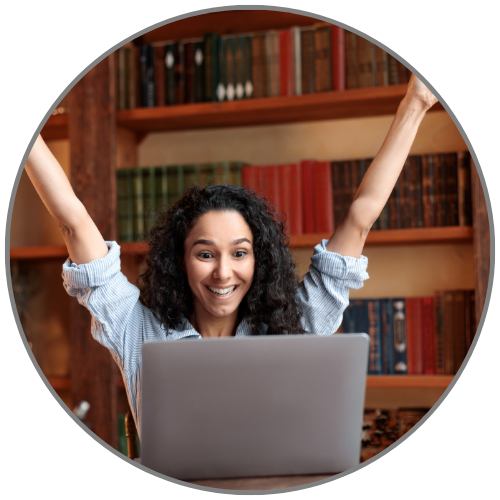 Verb Conjugation Mastery

In Portuguese learning, few challenges are as significant as verb conjugation. Knowing how to properly conjugate verbs (read article) in Portuguese is not just important; it's crucial.
If you don't conjugate verbs properly, people may have difficulty understanding you, and your ability to express yourself effectively is compromised. 
But fear not, with more than two decades of teaching Portuguese under my belt, I've developed a set of strategies that ensure verb conjugation will become second nature to you. Some strategies include:
Progressive Tense Introductions: PORTUGUÊS FLUENTE introduces verbs and verb tenses progressively, starting with the most commonly used ones.
Real-Life Relevance: PORTUGUÊS FLUENTE makes verb conjugations engaging and relevant by embedding them in practical, real-life situations. This approach ensures that what you learn directly applies to your daily interactions.
Recall Over Recognition: PORTUGUÊS FLUENTE prioritizes your ability to recall verb conjugations rather than mere recognition, enhancing your active command of the language.
The 3,000 Most Used Words
Why is it so important to learn vocabulary? It's simple, the more words you know, the more things you can talk about.
Just to give you an idea, a beginner Portuguese learner knows around 500 words, whereas a learner considered fluent knows at least 3,000 words! 
But they are not just any words; they are the most used in everyday situations, such as: greeting people, making small talk, shopping, going out etc. In other words, It's a highly frequent and useful vocabulary!
By focusing on learning these words, you not only save time and effort but also gain the ability to communicate effectively from the beginning.
In addition to equipping you with all that vocabulary, PORTUGUÊS FLUENTE also provides you with tons of useful expressions to make your speech more natural and closer to that of a native speaker, examples:
E aí? – What's up?

Deixa pra lá – never mind

De jeito nenhum! – no way!

Sei lá – I have no idea, beats me
Progressive Learning

The approach at PORTUGUÊS FLUENTE is akin to building a sturdy house, brick by brick, starting with a solid foundation and gradually adding layers. 
We begin with the simplest pieces, the fundamental building blocks of the language. As you become comfortable with these basics, we add more advanced concepts step by step. The course applies the same step-by-step principle to teach grammar, progressively and in small doses.
As an Instructional Designer (read article), I took great care to ensure that you follow a logical and structured content sequence. This carefully crafted curriculum provides students with a systematic and efficient learning path, ensuring that each lesson builds upon the previous one. 
In addition to making learning less intimidating, this gradual teaching approach allows you to acquire a good grammar foundation and a wide vocabulary without being overwhelmed by too much information.
Tutoring 7 Days a Week
I strongly believe that personalized guidance can make all the difference in your learning journey. 
That's why I offer you tutoring 7 days a week. Imagine having a Portuguese teacher available to clarify your doubts and provide valuable feedback at any time, at the click of a button, even on weekends and holidays. 
Here, your learning journey is truly prioritized and supported every day of the week!
On-the-go Learning
I understand that life can be hectic, but this should not be a barrier for you to learn Portuguese. 
This is where PORTUGUÊS FLUENTE comes in! The course platform provides a true on-the-go learning experience, enabling a smooth transition across all devices, so you can switch from your computer to your smartphone without missing a beat.
All course resources (videos, audio summaries, tutoring, quizzes, short stories etc.) are in the palm of your hand, easily enabling you to make the most of your spare time throughout your day – whether you're waiting in line, commuting, or taking a short break at work.
I initially began learning Portuguese through one of the online language apps prior to learning with Ricardo. Although I had learned some basic vocabulary and greetings, I felt that I wasn't really learning to speak or understand what I heard. With Ricardo my experience was immensely enjoyable and I could feel myself improving all the time. The course fulfilled its promise of learning Portuguese quickly given my time constraints with work and availability. I couldn't have expected to learn any faster unless I were living in Brazil.
The course is very interactive and multi-faceted: grammar, vocab, oral comprehension, "real life" vs. formal Portuguese, pronunciation tips, and audios. Ricardo explains really well the small nuances in pronunciation, now I feel comfortable with reading and when listening, I can decipher how a word might be spelled. Ricardo obviously has a lot of experience and passion for teaching, and I'm really impressed with the course and with the fact that he seems to constantly be updating and creating material. Thanks Ricardo!
I've been trying to learn Portuguese for the past 3 years through different courses without much success. I recently came across the Português Fluente Course and I'm finally making excellent progress with Ricardo's focused topics and learning techniques. The listening activities have been extremely useful to gain the confidence to communicate with native speakers. Ricardo is a dedicated teacher who spends time providing valuable feedback and pronunciation tips. I highly recommend the course!
I've been learning from Ricardo for a few months now and my Portuguese has improved dramatically! I'm almost done with Português Fluente and I can have basic conversations about my job, my day, my travel plans, order food at a restaurant, go shopping…The course is the perfect blend of theoretical and practical. His dialogues with everyday conversations are super helpful for learning colloquial terms you wouldn't learn from a textbook or app. He makes learning Portuguese really fun and is a super effective teacher.
I was studying Portuguese for several years on and off but without practice and much dedication. So I knew grammar but didn't have any practice and couldn't use the grammar and couldn't talk properly. Then, I found Ricardo. All his classes are perfectly structured and organized. The lessons are divided into topics and each topic completely covers the necessary vocabulary, plus explains new grammar. I love the lessons and structured explanations of the language, which helped me to learn easily and with fun!
I will be honest and say that my feelings were hurt because I thought I was much better than a beginner! However, once I started his course I could see why he recommended that I start from the beginning. There are so, so many helpful tips and nuggets of great information. I would say my favorite thing is how he brings English words into the course so it's easy for you to remember how to pronounce words when comparing English to Portuguese. Many thanks for everything Ricardo, for giving me the confidence I now have!
I tried to learn Portuguese from two online language apps for a week or two but I got frustrated when I couldn't get the pronunciation right and there was no one to ask. I found Ricardo who had extensive experience in languages and online learning. He answered all my questions in a clear and constructive way. As a teacher, he is patient and always ready to give that little extra.
Before starting my journey in learning Portuguese, I was completely clueless on where to even begin. This was my first foreign language so I figured that I needed a tutor to guide me in the right direction. Since working with Ricardo I've learned so much about grammar and the ways in which the everyday Brazilian speaks in Portuguese. I enjoy how structured the curriculum is which helps me take the guesswork out of deciding what to study for in the next lesson. Ricardo is an amazing teacher that is knowledgeable, and passionate during his lessons. I still have a long way to go, but I'm enjoying the process.
Hi! My name's Ricardo Filgueira, I'm from São Luís – Maranhão and I've been living in São Paulo since 2015.
I have a degree in Modern Languages, I'm a specialist in Portuguese Language, a specialist in Distance Education and an Instructional Designer.
My Portuguese teaching experience started in 2002, when I lived in Geneva, Switzerland.
Besides Portuguese, I speak English, French and I'm currently learning German.
Learn more about me and the Portuguese language on my YouTube channel and my Instagram.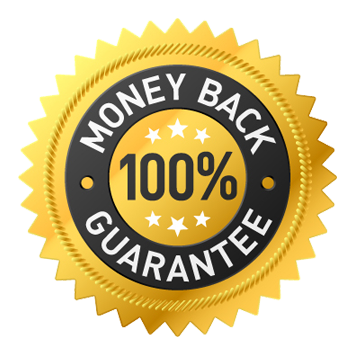 When you join Português Fluente you are fully protected by my 100% satisfaction guarantee.  
If you don't feel like you've received the value you expected you can cancel your enrollment any time within the first 10 days of purchase. 
Just send me an email and I'll send your money back. No hassle, no questions.
Understand Spoken Portuguese With Ease

The 3,000 Most Used Words
Frequently Asked Questions