PORTUGUESE IN RECORD TIME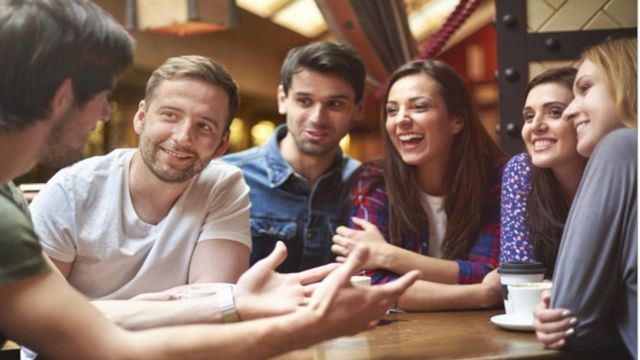 This Is How You Learn Portuguese Quickly and Effectively: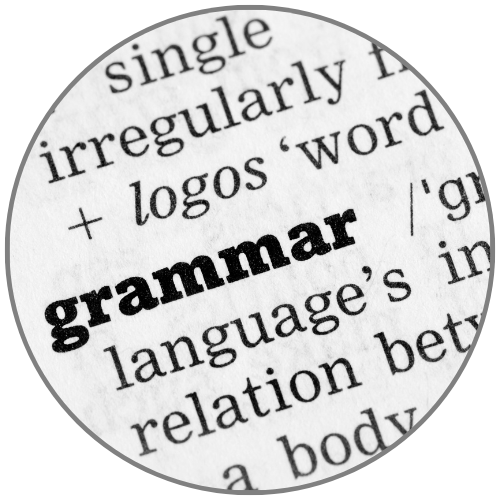 Grammar Made Easy
Portuguese grammar can seem daunting, especially when it comes verb conjugation.
But don't worry, I break down complex rules into smaller, easier-to-understand parts.
We'll start with the basics and then move on to more complex concepts, expanding your knowledge gradually, without overloading you with information.
By the end of the course, you'll have a strong command of Portuguese grammar and confidence to use it in any situation.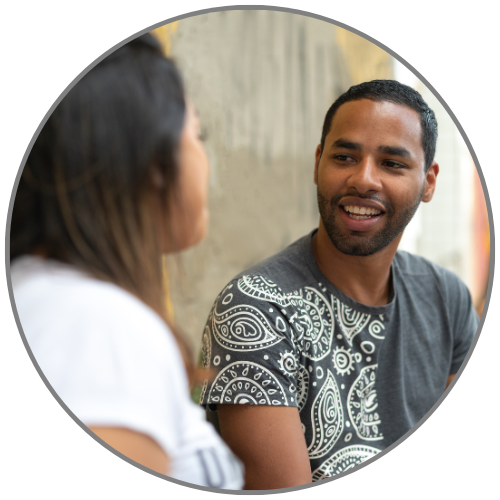 Real-life Potuguese
Portuguese in Record Time is designed to mirror realistic conversations.
It replicates the natural flow of spoken Portuguese, including colloquial expressions, contractions, and even connected speech.
You'll learn how Brazilians communicate naturally in various contexts, providing you with an experience of real-world language usage.
No more Portuguese that only exists in textbooks and apps – I'm all about teaching you the real deal!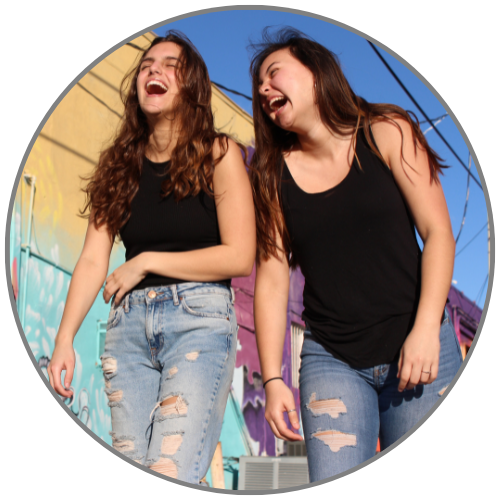 Short Stories
Incorporating short stories into your learning routine is a powerful strategy that accelerates your listening skills.
Besides sharpening your ability to infer meaning from context and interpret the underlying messages, the stories we created will also help you internalize vocabulary and grammar rules naturally.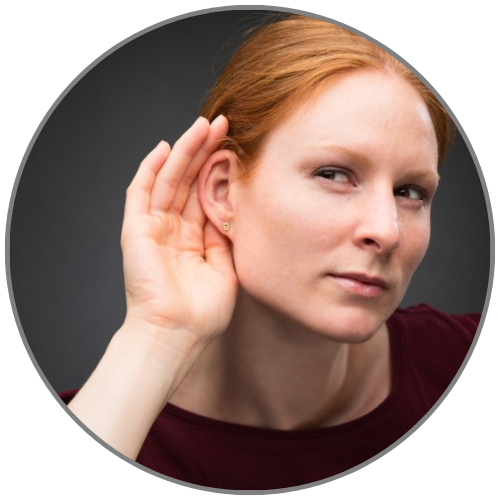 Listening Activities
Our listening activities, real-life dialogues, and short stories work together to help you understand spoken Portuguese with ease.
The combination of these three resources you'll not only refine your listening skills but also help you become accustomed to a range of accents and varying speaking speeds. allowing you to easily follow along in conversations.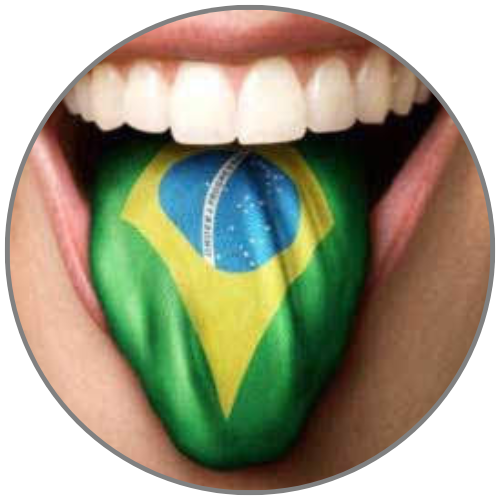 Pronunciation In Detail
Say goodbye to your gringo accent!
With my step-by-step pronunciation classes, you will be able to pronounce the sounds of Brazilian Portuguese clearly and naturally, even the most tricky sounds.
You will not only learn how to pronounce words correctly, but you will also learn how to use intonation, phonetic contractions, and even connected speech.
You will speak Portuguese with confidence, knowing that your message will be understood exactly as you intended.
This is just awesome, isn't it?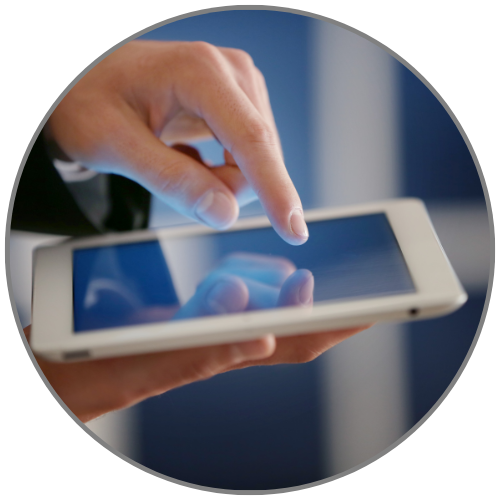 Interactive Exercises
Learning is most effective when it's fun and interactive.
During the entire course you will be able to test your knowledge, practice your grammar, and solidify your understanding through a variety of interactive and engaging exercises.
The best part is, you're always on track. Instant feedback guides your progress, so you can see exactly where you need to improve and focus your efforts.
These Interactive exercises are the key to active learning and profound comprehension. Every quiz and exercise you complete is a step closer to Portuguese fluency.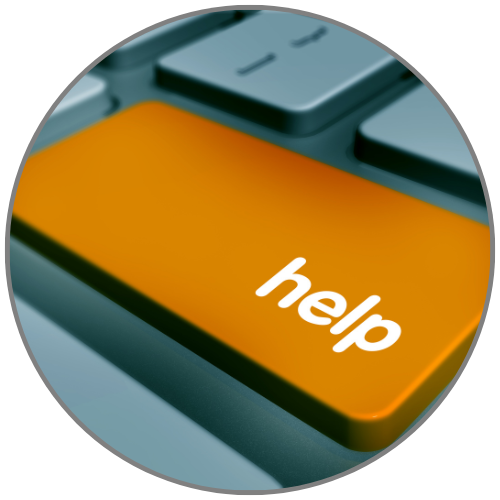 Tutoring 7 Days a Week
I strongly believe that personalized guidance can make all the difference in your learning journey.
That's why I'm thrilled to offer you tutoring 7 days a week.
Imagine having a Portuguese teacher ready to clarify your doubts and provide feedback every single day, at the click of a button!.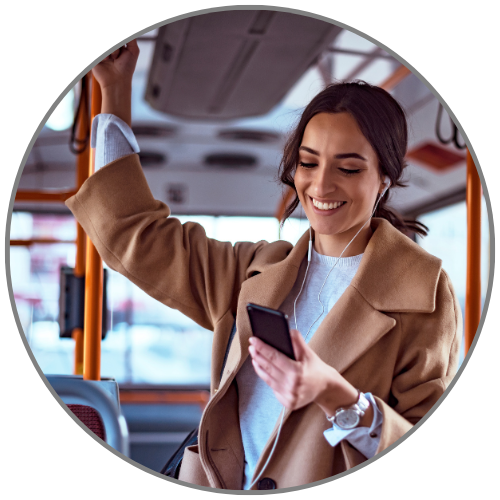 Learn On The Go
Our learning platform provides a smooth transition across devices, so you can switch from your computer to your smartphone without missing a beat.
This way you can turn a spare moment into an opportunity to enhance your Portuguese. All course resources (videos, audios, quizzes etc.) are in the palm of your hand, even your teacher!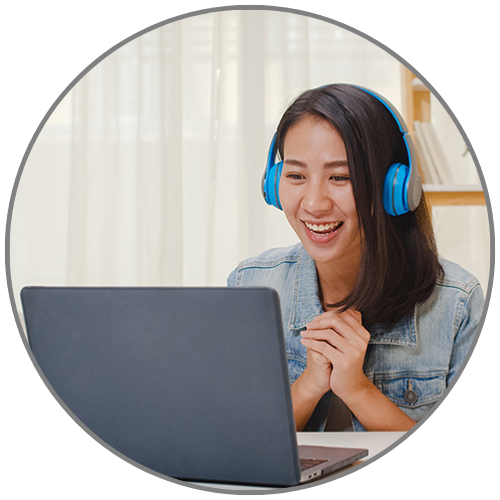 Conversation Practice
More than just practicing what you've studied, our on-on-one conversation classes are designed to equip you for real-life interactions. They are made for you to have total confidence when speaking face to face with Brazilians.
Our conversation classes are also a great time to refine your pronunciation and monitor your ongoing progress, to ensure you're on the right track.
You'll have the opportunity to practice speaking from the beginning to the end of the course!
Portuguese in Record Time isn't just about learning; it's about living Portuguese authentically, conversation by conversation, and sounding as natural as a native speaker.
What My Students Say
I initially began learning Portuguese through one of the online language apps prior to learning with Ricardo.
Although I had learned some basic vocabulary and greetings, I felt that I wasn't really learning to speak or understand what I heard. With Ricardo my experience was immensely enjoyable and I could feel myself improving all the time.
The course fulfilled its promise of learning Portuguese quickly given my time constraints with work and availability. I couldn't have expected to learn any faster unless I were living in Brazil.



Daniel LynchUSA
The course is very interactive and multi-faceted: grammar, vocab, oral comprehension, "real life" vs. formal Portuguese, pronunciation tips, and audios. Ricardo explains really well the small nuances in pronunciation, now I feel comfortable with reading and when listening, I can decipher how a word might be spelled. Ricardo obviously has a lot of experience and passion for teaching, and I'm really impressed with the course and with the fact that he seems to constantly be updating and creating material. Thanks Ricardo!



Joanne KimCanada
I've been trying to learn Portuguese for the past 3 years through different courses without much success. I recently came across the Portuguese in Record Time Course and I'm finally making excellent progress with Ricardo's focused topics and learning techniques.
The listening activities have been extremely useful to gain the confidence to communicate with native speakers.
Ricardo is a dedicated teacher who spends time providing valuable feedback and pronunciation tips. I highly recommend the course!


Catlyn Lightfoot South Africa
I was studying Portuguese for several years on and off but without practice and much dedication. So I knew grammar but didn't have any practice and couldn't use the grammar and couldn't talk properly. Then, I found Ricardo. All his classes are perfectly structured and organized.
The lessons are divided into topics and each topic completely covers the necessary vocabulary, plus explains new grammar.
I love the lessons and structured explanations of the language, which helped me to learn easily and with fun!



Anya MikhaylovaRussia
I will be honest and say that my feelings were hurt because I thought I was much better than a beginner! However, once I started his course I could see why he recommended that I start from the beginning. There are so, so many helpful tips and nuggets of great information.
I would say my favorite thing is how he brings English words into the course so it's easy for you to remember how to pronounce words when comparing English to Portuguese.
Many thanks for everything Ricardo, for giving me the confidence I now have!



Andy CemenoCanada
I tried to learn Portuguese from two online language apps for a week or two but I got frustrated when I couldn't get the pronunciation right and there was no one to ask.
I found Ricardo who had extensive experience in languages and online learning. He answered all my questions in a clear and constructive way. As a teacher, he is patient and always ready to give that little extra.



Kenneth Ingelsson Sweden
Before starting my journey in learning Portuguese, I was completely clueless on where to even begin. This was my first foreign language so I figured that I needed a tutor to guide me in the right direction. Since working with Ricardo I've learned so much about grammar and the ways in which the everyday Brazilian speaks in Portuguese.
I enjoy how structured the curriculum is which helps me take the guesswork out of deciding what to study for in the next lesson. Ricardo is an amazing teacher that is knowledgeable, and passionate during his lessons.
I still have a long way to go, but I'm enjoying the process.



James MooreUSA
Previous
Next
Meet Your Teacher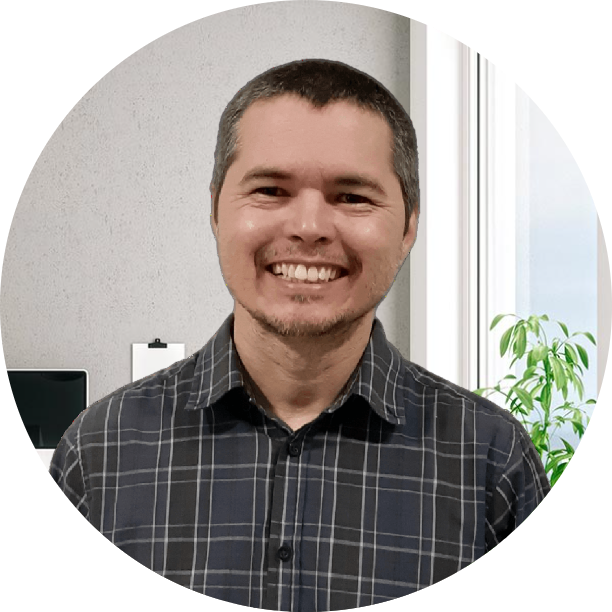 Hi! My name's Ricardo Filgueira, I'm from São Luís – Maranhão and I've been living in São Paulo since 2015.
I have a degree in Modern Languages, I'm a specialist in Portuguese Language, a specialist in Distance Education and an Instructional Designer.
My Portuguese teaching experience started in 2002, when I lived in Geneva, Switzerland.
Besides Portuguese, I speak English, French and I'm currently learning German.
Learn more about me on my Instagram.
Guarantee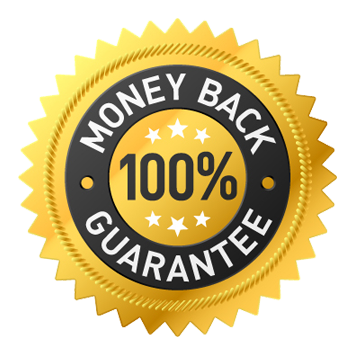 When you join Portuguese in Record Time you are fully protected by my 100% satisfaction guarantee.
If you don't feel like you've received the value you expected you can cancel your enrollment any time within the first 10 days of purchase.
Just send me an email and I'll send your money back. No hassle, no questions.
Frequently Asked Questions
Immediately! You don't need to wait for registration dates. After payment confirmation, you will receive your data to enter the course.
What is the course curriculum?
Grammar
Definite and indefinite articles;
Adjectives and modifiers;
Countable and uncountable nouns;
Mastering the use of ser and estar;
Pronouns (personal, demonstrative,  possessive and relative);
Numerical expressions;
Cardinal and ordinal numbers;
Gender rules: how to know if a word is masculine or feminine;
Prepositions and their contractions;
Diminutive and augmentative;
Conjunctions and linkers;
Weights and units of measurements;
Common suffixes and prefixes;
Gerund;
The most used idioms in everyday life;
Comparatives and superlatives;
Infinitive;
Plural of nouns and adjectives;
How to use and conjugate the most common verbs in the present, future, past perfect and past imperfect;
Imperative (formal and informal);
Past participle, compound tenses and the passive;
The subjunctive mood;
Reflexive and auxiliary verbs;
Direct and Indirect Speech:
Conditional Sentences;
Direct and Indirect Speech:
Negative (formal and informal);
Interrogatives (qual, o que, quem, como, por quê, onde…);
Word order;
Adverbs (frequency, manner, place…).
Topics
Greetings (formal and informal);
Countries, capitals and nationalities;
Giving personal information (age, educational background, job, marital status…);
Talking about feelings and emotions;
How to say the date;
How to tell the time (formal and informal);
Rooms, furniture and household equipment;
Peculiarities of Brazilian houses;
Talking on the phone;
Describing and comparing things and people (personality and appearance);
Clothing and accessories;
Talking about interests and hobbies;
Weather and seasons;
Transport (airport, bus station, subway, taxi…);
Asking for directions;
Sightseeing and getting around the town;
Where to stay (hotel, hostel, inn…);
Payment ways and bank operations;
Shopping made easy (grocery store, supermarket, mall, drugstore… );
Food, meals and eating out;
Visiting a Brazilian restaurant, bakery and snack bar;
Work, jobs and careers;
At the doctor's;
Health, fitness and illnesses;
Brazilian health system;
Peculiarities of Brazilian hospitals.
How long does it take for me to complete the course?
If you study on average 1 hour per day (it can be spread over the day), you'll complete the course in about 8 months.
In total, you'll have 3 years of access to the course and tutoring.
Remember, consistency doesn't mean you have to study for hours every day. Even short, focused study sessions can make a significant difference over time.
Find a study schedule that works for you, stay committed to it, and celebrate the small victories along the way.
Consistency and dedication will take you far in your language learning journey!
What teaching approach does Portuguese in Record Time use?
My method is the result of 2 decades dedicated to teaching Portuguese, Instructional Design and language learning.
To sum it up, it basically uses the Core Vocabulary, Lexical Approach, Dual Coding, and Comprehensible Input (see more here).
You will see for yourself how all this works when you access the course.
Does the course offer a certificate?
Yeah, and it's not just a stylish document, it's undeniable proof that you really speak Portuguese.
Learn Portuguese in Record Time For
$
157
One single payment
Grammar Made Easy
Real-life Portuguese
Short Stories
Listening Practice
Pronunciation In Detail
Interactive Exercises
Tutoring 7 Days a Week
Learn On The Go
Conversation Practice
3 years of access
Still Have Questions?