FINALLY A PRACTICAL COURSE FOR YOU TO SPEAK AND UNDERSTAND BRAZILIAN PORTUGUESE WITH EASE!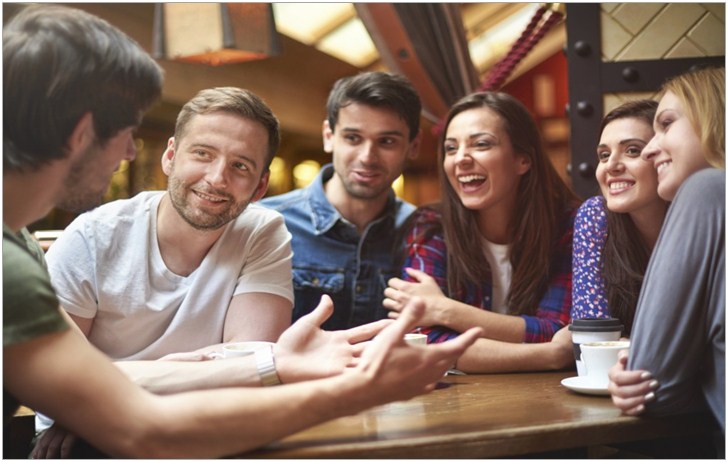 WHAT MAKES THIS COURSE SO COMPLETE?
1 – Learn on the go, anytime
Portuguese in Record Time gives you the freedom to study anytime, anywhere and on any device (smartphone, laptop, PC, tablet).
2 – Listening taken to a higher level
Train your ears for real-life Portuguese with tons of videos and audios with Brazilians speaking naturally and with different accents!
3 – Accent reduction activities
Master all the sounds of Brazilian Portuguese with step-by-step pronunciation lessons and accent reduction activities.
4 – More than grammar and vocabulary
Engaging video lessons that provide you with a real immersion in the Portuguese language and Brazilian culture.
5 – One-on-one conversation classes
Become more and more confident when speaking Portuguese with our one-on-one conversation classes.
6 – Support 7 days per week
Throughout the entire course, you'll be able to clarify your doubts with me whenever you need, at the click of a button.
WHO IS THIS COURSE FOR?
Portuguese in Record Time is a complete course for people who have little or no knowledge of Portuguese and need to speak to Brazilians in everyday situations.
HOW IT WORKS
My course is made up of 15 lessons divided into 175 videos.
The lessons are organized in topics (personal information, food and restaurant, hanging out, shopping etc). All you have to do is follow the order in which the lessons are presented.
Everything is taught gradually (from simple to complex) and always accompanied by activities to help you retain concepts and structures more easily.
It's all on our learning platform: dialogues, grammar, activities, PDFs, MP3s, quizzes, smart flashcards, support…
WHAT MY STUDENTS SAY
I initially began learning Portuguese through one of the online language apps prior to learning with Ricardo.
Although I had learned some basic vocabulary and greetings, I felt that I wasn't really learning to speak or understand what I heard. With Ricardo my experience was immensely enjoyable and I could feel myself improving all the time.
The course fulfilled its promise of learning Portuguese quickly given my time constraints with work and availability. I couldn't have expected to learn any faster unless I were living in Brazil.



Daniel LynchUSA
Ricardo spents a lot of time really getting into pronunciation, which made me feel like I was already making great progress right from the beginning. I am more confident already!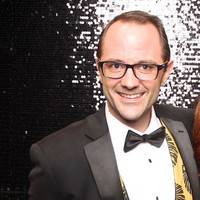 Kevin WineboldUSA
I've been trying to learn Portuguese for the past 3 years through different courses without much success. I recently came across the Portuguese in Record Time Course and I'm finally making excellent progress with Ricardo's focused topics and learning techniques.
The accent reduction activities and one-on-one conversation classes have been extremely useful to gain the confidence to communicate with native speakers.
Ricardo is a dedicated teacher who spends time providing valuable feedback and pronunciation tips. I highly recommend the course!


Catlyn Lightfoot South Africa
I was studying Portuguese for several years on and off but without practice and much dedication. So I knew grammar but didn't have any practice and couldn't use the grammar and couldn't talk properly. Then, I found Ricardo. All his classes are perfectly structured and organized.
The lessons are divided into topics and each topic completely covers the necessary vocabulary, plus explains new grammar.
I love the lessons and structured explanations of the language, which helped me to learn easily and with fun!



Anya MikhaylovaRussia
I tried to learn Portuguese from two online language apps for a week or two but I got frustrated when I couldn't get the pronunciation right and there was no one to ask.
I found Ricardo who had extensive experience in languages and online learning. He answered all my questions in a clear and constructive way. As a teacher, he is patient and always ready to give that little extra.



Kenneth Ingelsson Sweden
I have tried many teachers prior Ricardo and definitively he's the best! Good lessons, fun, very focus, and helpful. I recommend him very much.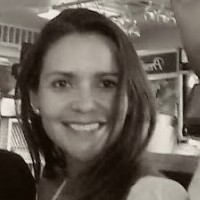 Patricia IbarraUSA
Previous
Next
WHEN YOU COMPLETE THE COURSE, YOU WILL:
Have a good foundation of Portuguese and extensive vocabulary.
Understand Brazilians speaking with different accents.
Be able to make all Portuguese sounds in a natural and fluid way.
Speak to Brazilians with ease, in formal and informal situations.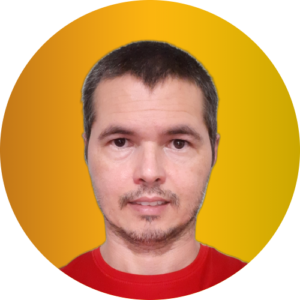 MEET YOUR TEACHER
Hi, my name's Ricardo Filgueira. I'm from São Luís – Maranhão and I've been living in São Paulo since 2015.
I have a degree in Modern Languages, I'm a specialist in Portuguese Language, a specialist in Distance Education and an Instructional Designer.
My Portuguese teaching experience started in 2002, when I lived in Geneva, Switzerland. Besides Portuguese, I speak English, French and I'm currently learning German.
Learn more about me on Instagram.
GUARANTEE
This course is the result of years of dedication to Portuguese teaching and I'm sure you will love it! But, if you are not satisfied with it in any way whatsoever, just let me know within 10 days of purchase, I will issue a prompt refund. No hassle, no questions.
So, rest assured, give yourself the opportunity to learn Portuguese fast and the right way.
PRICING
Speak and understand Portuguese with ease for just USD 159.00!

FREQUENTLY ASKED QUESTIONS
Our next class will be on October 3rd.
How long does it take for me to complete the course?
Portuguese in Record Time is made up of 15 lessons. If you study on average 45 minutes a day (it can be spread over the day), you'll complete the course in 4 months.
In total, you'll have 2 years of access.
What teaching approach does Portuguese in Record Time use?
My method is the result of more than a decade dedicated to teaching Portuguese, Instructional Design and language learning techniques.
To sum it up, it basically uses the Lexical Approach, Dual Coding and Comprehensible Input (see more here).
You will see for yourself how all this works when you access the course.
How do we attend the conversation classes?
Skype will be used for the classes, the best free tool for online tutoring. Therefore, you need to install it on a PC, laptop, tablet or smartphone.
Is it possible to get more conversation classes?
Yes, you can buy as many conversation classes as you want in addition to the 7 classes you get when you buy the course.
Each extra class costs only USD 16.00.
Does the course offer a certificate?
Yeah, and it's not just a stylish document, it's undeniable proof that you really speak Portuguese.