Mudanças no podcast Brasil Com Ricardo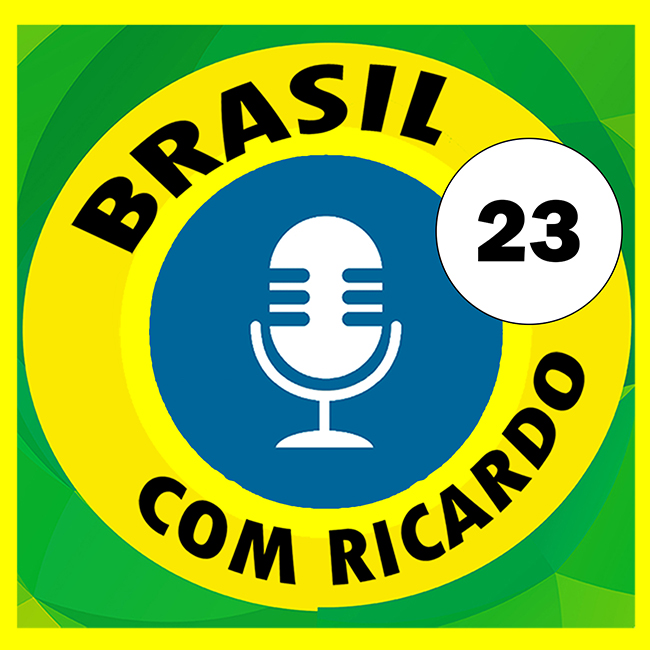 Eu comecei este podcast no dia 30 de novembro de 2019. Hoje é dia 13 de maio de 2020.
Foram mais de 5 meses de conteúdo autêntico, variado e de muito aprendizado. 
Eu adoro fazer cada episódio, adoro planejar, pesquisar, escrever e editar cada roteiro. Este podcast é feito quase que 100% por mim, diferentemente das minhas outras redes sociais, como o youtube, facebook e pinterest.
Ultimamente, o trabalho tem sido tão intenso que eu fiquei quase 2 semanas sem publicar um episódio do Brasil Com Ricardo. 
➡️ Notícias, cultura brasileira e dicas de português no Facebook
➡️ Minha rotina no Instagram
➡️ Imagens do Brasil e dicas de português no Pinterest
➡️ Cultura brasileira e aulas de português no YouTube
E o principal motivo disso foi o início de um novo projeto: a criação de mais curso, desta vez, para alunos de nível intermediário. 
Bom, se você ouviu o primeiro episódio do meu podcast sabe que, desde o início a proposta era que eu publicasse 1 episódio por semana, todos os sábados, às 20h. Mas não vai dar mais pra ser assim… Desculpe. 
Ricardo, você está querendo me dizer que seu podcast vai acabar, é isso? 
Não, caro aluno-ouvinte. Isso não passa pela minha cabeça, pois eu tenho muito orgulho deste projeto, e sei que meu conteúdo ajuda muitas pessoas, sei disso pelo feedback que recebo e pela quantidade de downloads do podcast, 720 (downloads) até o momento que eu estou gravando este episódio. Nada mal para um podcast tão novo.
Portanto, fique tranquilo, o podcast não vai parar! Vou continuar falando sobre atualidade, cultura, trabalho, educação, saúde, esporte etc. Ah e claro, sobre o português brasileiro.
O que muda a partir de hoje é simplesmente a quantidade e a frequência dos episódios. 
Antes eram 4 programas por mês, todos os sábados às 20h de Brasília. Agora serão 3 por mês, e sem um dia específico, pode ser em qualquer dia, a qualquer hora. 
Sendo assim, você deve ficar atento ao meu site, ao Spotify ou PodBean. E como antes, você continuará tendo acesso às transcrições dos áudios, ao vocabulário e poderá baixar os episódios.
Com essa simples mudança eu ganho mais tempo para planejar e produzir cada tema. Dessa maneira, consigo dar atenção também a outros projetos, redes sociais e cursos. 
E falando em curso, acompanhe o podcast que futuramente eu vou dar mais detalhes sobre o curso para alunos de nível intermediário que eu estou produzindo.
Bom, era isso que eu tinha pra falar hoje, boa semana pra você e até breve!
Agora, toca o forró!
🎧Você pode seguir meu podcast no PodBean, Spotify ou Google Podcasts. Para baixar o arquivo em MP3, clique no ícone da seta para baixo localizado no player do áudio, no início desta página.
🙋‍♂️🙋‍♀️Envie sua sugestão de assunto, elogio ou crítica via Facebook ou Instagram
 
Vocabulário
Eu tenho muito orgulho deste projeto: I'm very proud of this project
Nada mal: not bad
você deve ficar atento ao meu site: you should stay tuned to my website:
Toca o forró!: play forró!
Related posts